Поиск серии
※Синим цветом обозначена новая продукция
AC/DC> Configurable-
NMP Series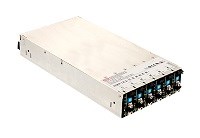 Ваттность:

650W~1200W
Описание продукции:

The NMP series is a medical grade modular power supply, specifically designed for systems that require multiple DC voltages and have limitations in space. Front-end include 650W and 1200W models and will pair with DC output modules for a complete system. In order to simplify the design, there are only 5V, 12V, 24V, and 48V four types of output modules that can cover 3V~55V voltage applications. Each module can output up to 240W and has built-in voltage and current adjustment functions. Key product features include: modular design with flexible output configurability, 1U low profile enclosure, compliance to ITE (62368-1) and medical (60601-1) dual safety, 2xMOPP isolation level, 5 years warranty. Suitable for many types of ITE equipment and medium to high power medical systems, NMP is the perfect power solution for medical systems.

Click the below link to get started with the selection!

UMP Series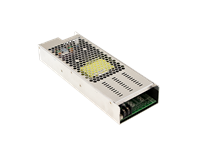 Ваттность:

400W
Описание продукции:

UMP series cannot only can be used as a single enclosed PSU, but also a multiple outputs PSU if installs the available NID35/65/100 series DC-DC converter module cards into the UMP-400 PCB. In our planning, UMP-400 as a standard product it just supplies single output rail, either 24 or 48V. When you need multiple output rails, please contact MEAN WELL. We can provide customized services immediately. Up to 4 rails of output voltage can be provided.

AC/DC> Rack Power- 19" Rack Power Unit